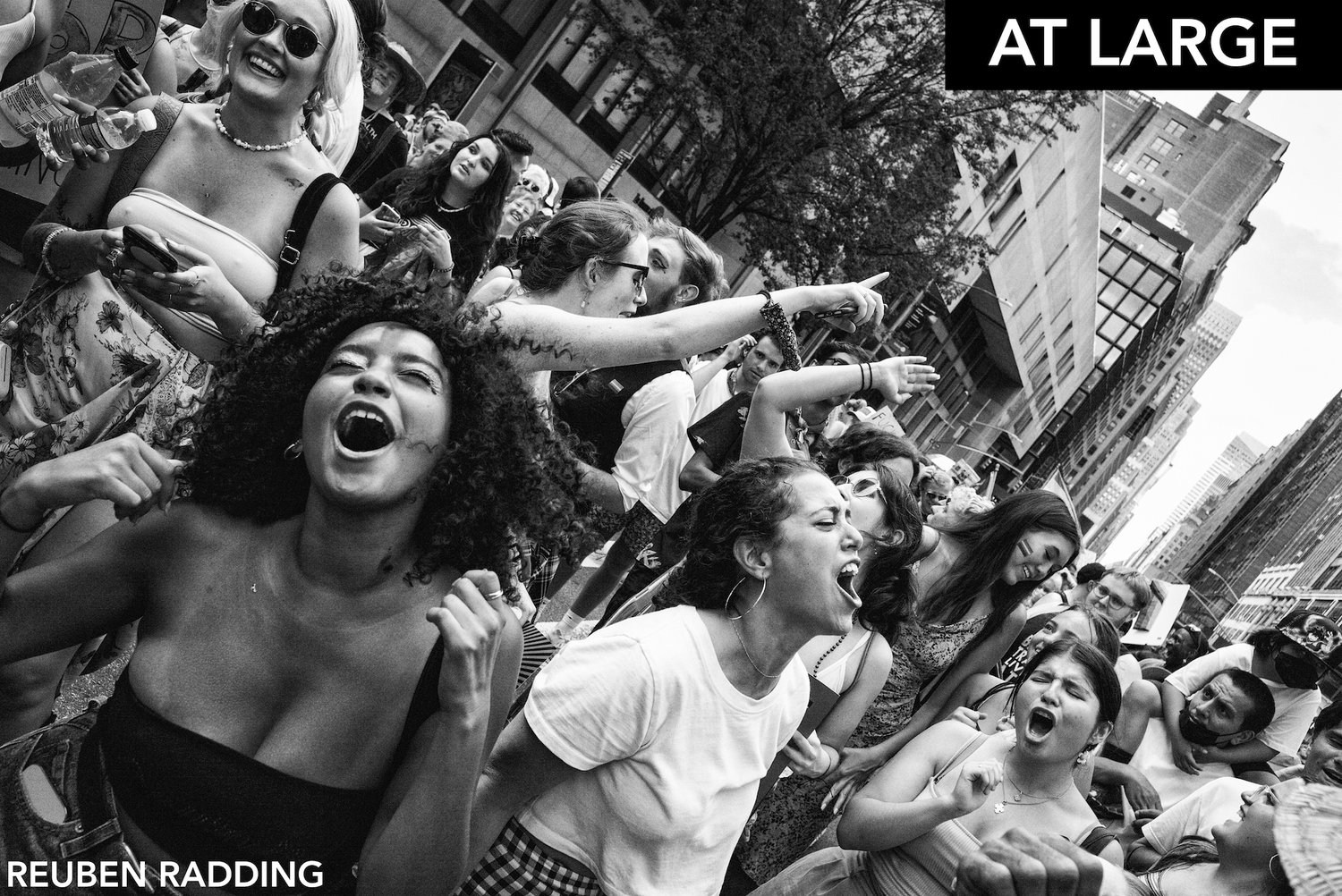 AT LARGE: Limited Edition Photo Zine
36 pages, A5, wire-stitched photo zine on 170gsm silk. Limited edition of 100 signed/numbered copies. Also available w/ optional 4x6" archival print. All photographs taken in New York, during the first six months of 2021. Shipping in early August, 2021.
Inundated by commonly accepted narratives of doom and gloom, which don't correspond to my lived experiences of the city or its people whatsoever, I offer this volume of photographic evidence that life here is being scored in many new, yet familiar, songs.
This uniquely transitional moment in New York City feels to me like an inevitably fraught battle over the very definition of "public space," over who gets to use it, and for what. I can show that what has been happening on these streets when not interfered with is deeply beautiful and democratic, organically automatically magically miraculous, and not about money, just the chewy center of a NYC life, which is our ability to come together outside, and be whatever we fucking are, and to be amazed by each other. If all space becomes ruled by the forces of commerce, semi-privatization, or standards of conduct, where will be left for us where we don't have to buy things in order to find a neighbor and dance in the moonlight?