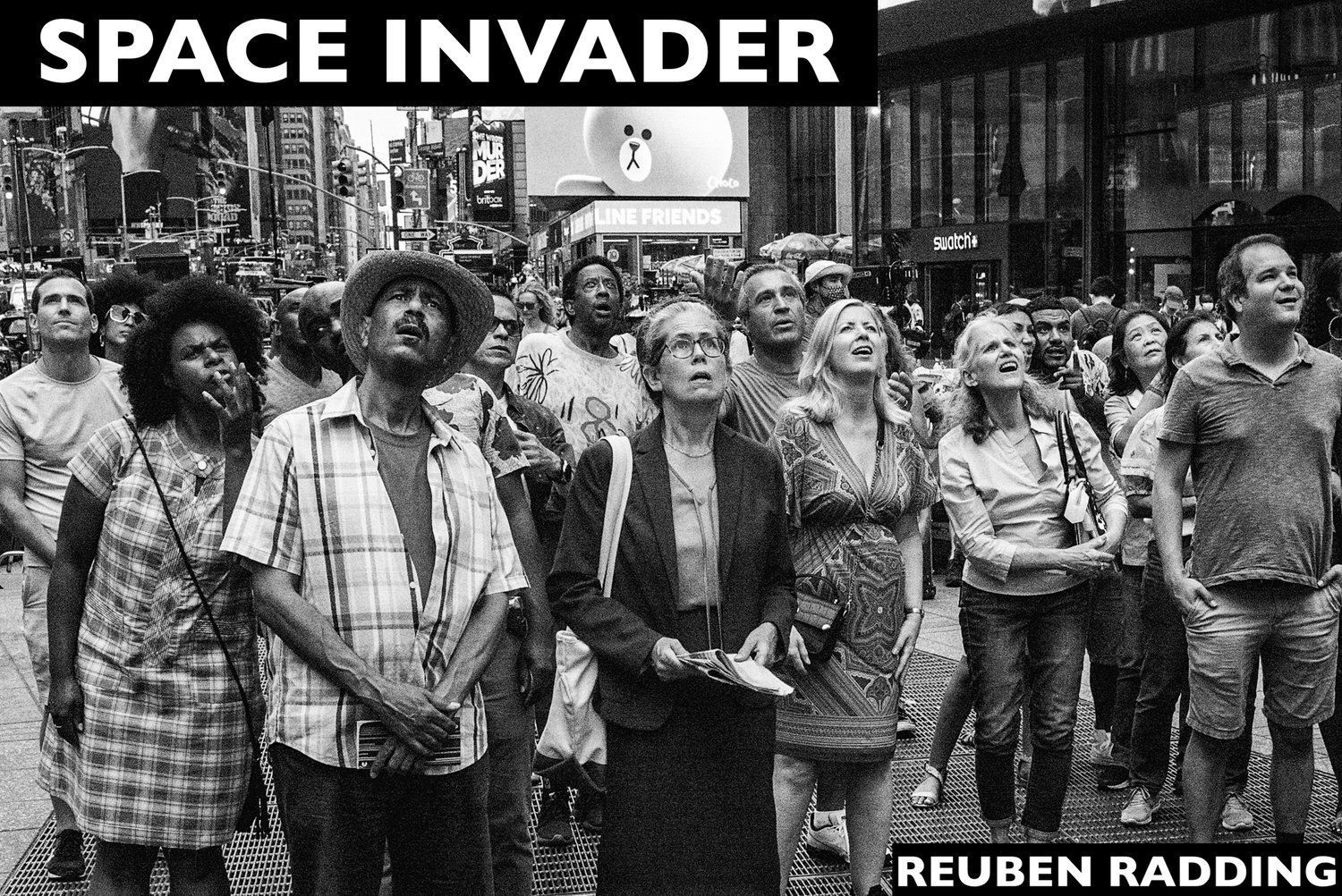 SPACE INVADER: Limited Edition Photo Zine
36 pages, A5, wire-stitched photo zine on 170gsm silk. Limited edition of 100 signed/numbered copies. Also available w/ optional 5x7" archival print. All photographs taken during the second half of 2021.
A guy came up to me the other day and said, "you look like a man who has studied the cosmos."
"Oh, I wouldn't say that's true, no," I demurred.
"Well, I want to let you know that there are aliens here on this planet."
"I know," I said, matter-of-factly.
He made a suspicious face and began backing away. "You do?"
"You don't get that answer very often, do you?"
He walked away more briskly now, keeping his eyes on me as he departed. "Ancients!" he shouted. "They're here! They're here!"