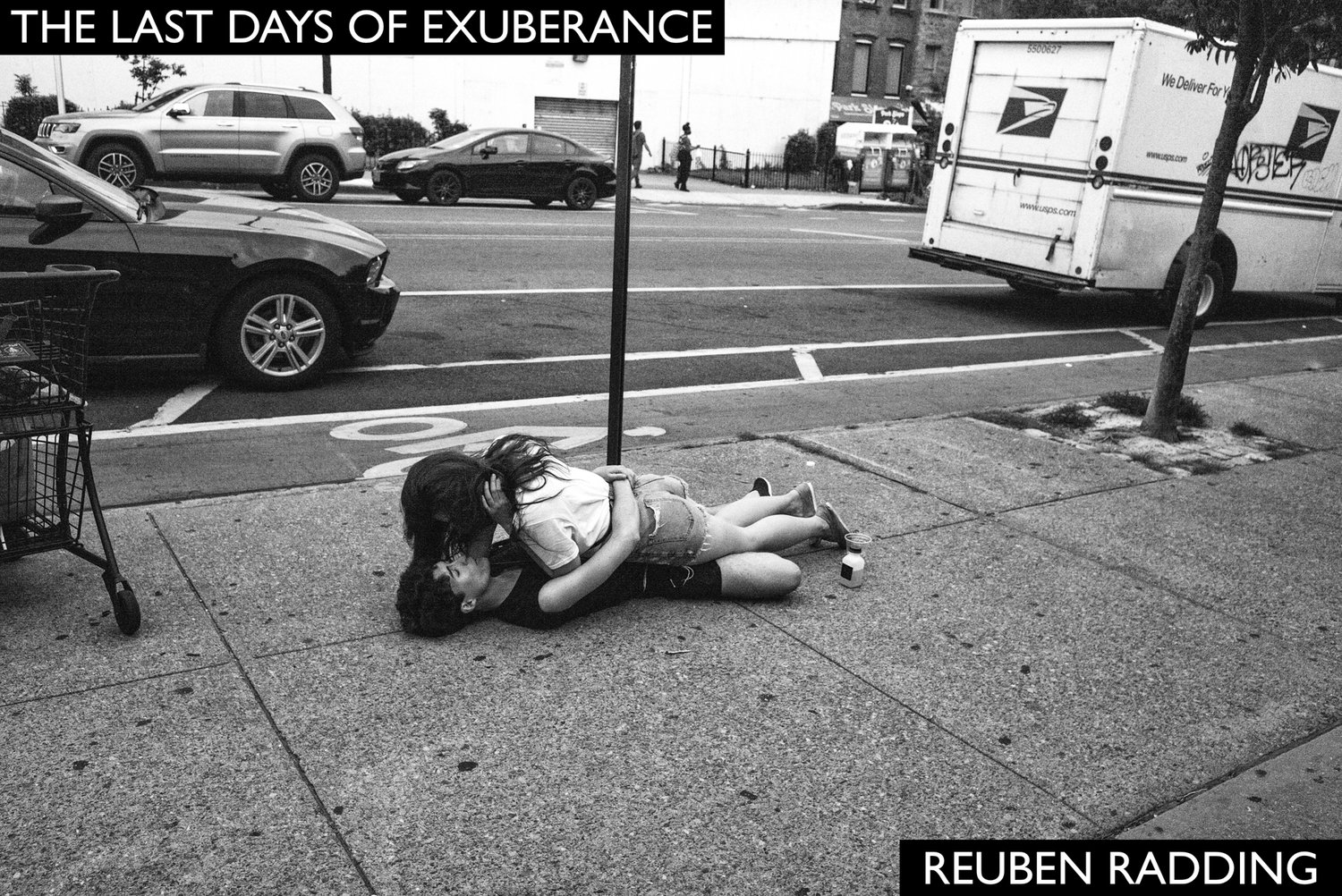 THE LAST DAYS OF EXUBERANCE: Limited Edition Photo Zine
36 pages, A5, wire-stitched photo zine on 170gsm silk. Limited edition of 100 signed/numbered copies. Also available w/ optional 5x7" archival print. Photographs all made between April and September, 2022. Shipping first week of October 2022.
"One of the difficulties of photography is that it is much better at being explicit than at being reticent." -Teju Cole
The above quote came to my attention this summer via an Instagram post by the Society for Photographic Education. In a flash of indignation I responded, "This is not a problem," preferring to believe that the strength of any art medium is something to lean into, not criticize. My comment got some likes, and a few serotonin spikes later I got back to work and tried to forget it.
Teju Cole's words did continue to haunt me though. I'd expected the unfolding season to explode with cultural reemergence and flourishing human connection, but for me it became a solitary dazed wandering which resembled the mapless path of spiritual peregrination. With many New Yorkers away on long-delayed vacations, and heatwaves followed by heatwaves and more heatwaves, the tourists who arrived on our streets as if an exchange program was in place were only a partial replenishment. Since I am secretly prideful in my dedication, I forced my lens into every energetic moment I could detect, and as is so often the case, when I sat down to edit this, my eleventh self-published photo zine, and found that the vast majority of pictures I considered my "best" of the period were either explicit, exuberant, or emphatic in nature, the quote which had inspired my snarkiness now became a cautionary check-in on my idea of subject, craft, style, and identity. I don't want to be samey or predictable to myself.
Meanwhile, another generating condition of the season for many of us was an economic shift in the wake of Covid, the war in Ukraine, and so on, resulting in widespread inflation, and financial insecurity. I was doing an online search one day and found several articles which talked about the "end of exuberance" in markets and investor behavior, and the phrase continued to echo in my brain along with the Cole quote. As I tried to figure out how to break up the joyful photos of people partying, protesting, dancing or falling, with quieter pictures that might offer notes other than the high midrange energy I tend towards, I began to wonder: am I at a turning point? Is it time to put away the perennially photographic material that is exuberance, and find another life source for my pictures? Is my attraction to visual energy also a form of taking the easy way out? Maybe. Maybe not. But I have contemplated the possibility, and we'll see where it leads.