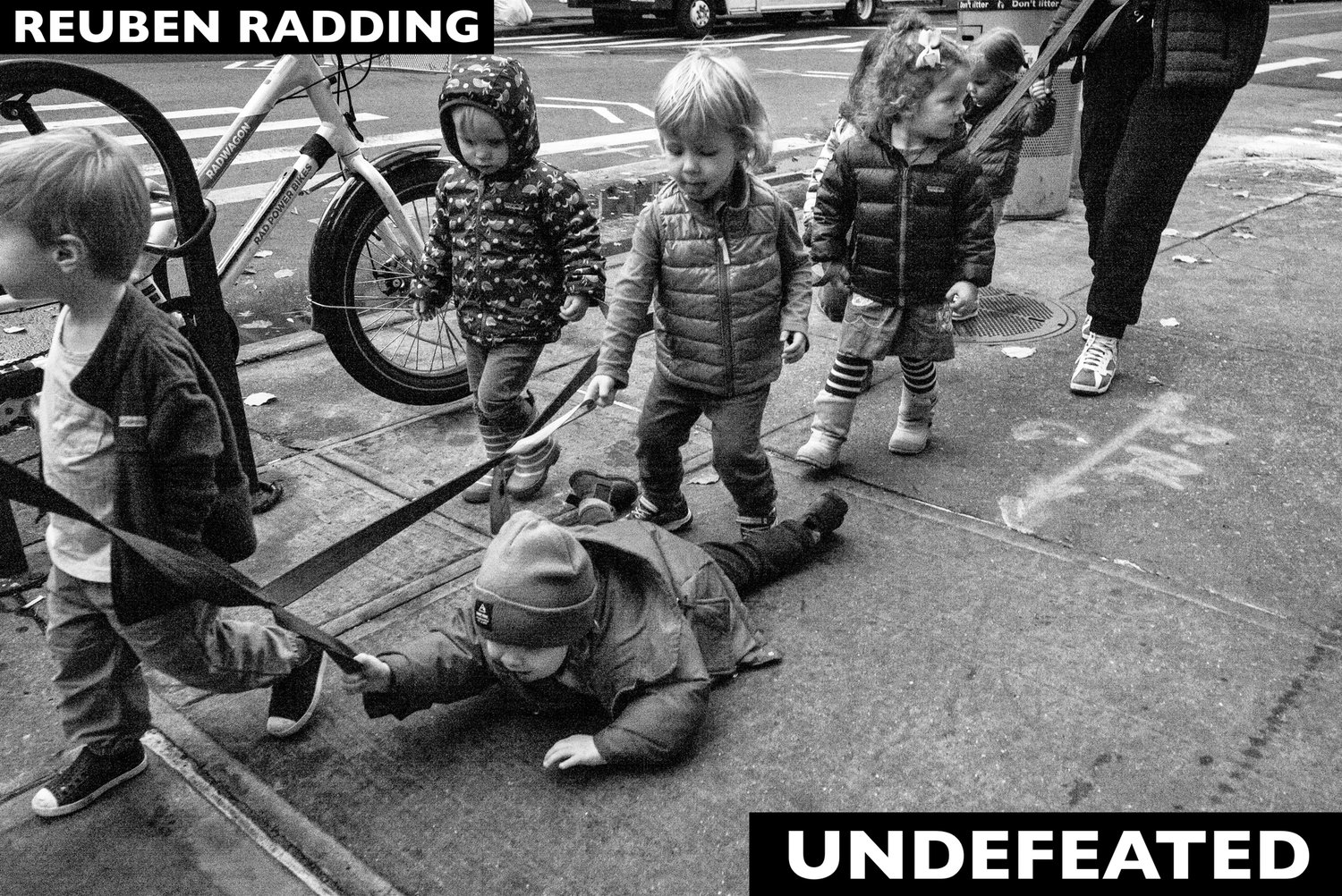 UNDEFEATED: Limited Edition Photo Zine
36 pages, A5, wire-stitched photo zine on 170gsm silk. Limited edition of 100 signed/numbered copies. Also available w/ optional 5x7" archival print. Shipping first week of May.
Spanning the period between early December 2021 and April 2022, the pictures in UNDEFEATED are artifacts from a desperate attempt to work through a winter season of self-doubt, returning again and again to the inevitability of Don't Know Mind. I've been a victim of obsession my whole life, and I spent these last four months trying to outrun the subjects my ego tells me are more important than my actual life unfolding right before me. Occasionally I was able to drop the whole struggle, and surrender. My obsession with mortality, which had felt inescapable, became a way to appreciate the palpable moment. My hopelessness about my work became a joke to me with 250 punchlines to laugh at every day. I clung to my belief that the only sensible thing to do was to continue taking pictures under all circumstances, for their own sake, or not sake at all, waiting to be relieved of the bondage of self.